TizzyToy Drone 2022 Upgraded Drone with Camera 6K
The technology has advanced significantly in a short time, which is wonderful news for you if you need to use a flying camera in your upcoming project. Yes, we are talking about drones.
Product Link: https://amzn.to/3dyoRup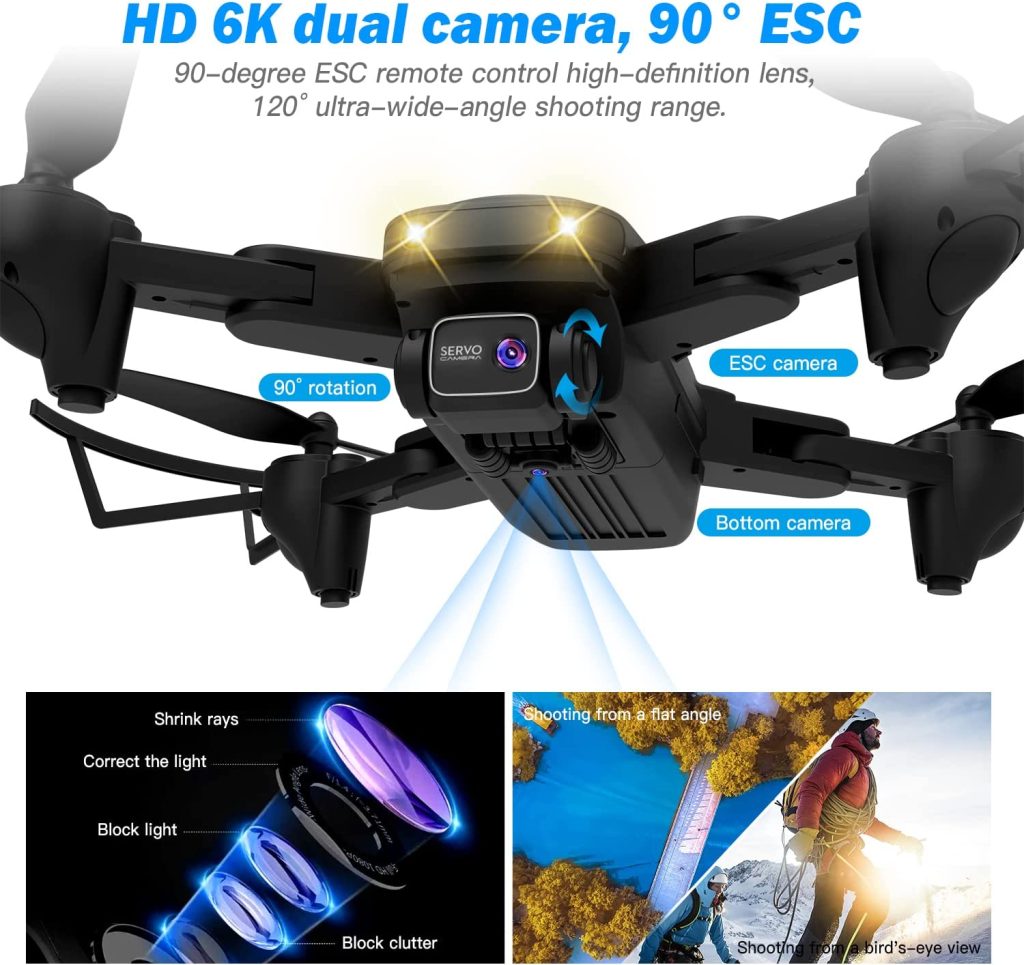 Drones are cool, even if you don't have a solid reason to justify purchasing one. If you've never operated a drone before, you're in for a lot of fun. In addition to being an exciting task to learn how to control and fly a drone, it's much more fun when you can use a drone camera to shoot pictures and films. You can see sights using drone cameras that are completely new to you.
Some drones are only overpriced tech toys, but the type we're highlighting here is appropriate for use in both modest and substantial image and cinematic applications. It is the TizzyToy Drone 2022 Upgraded Drone with 6K Camera that we are referring about. In this blog, we will learn more about this drone and some of its noteworthy features.
What comes in the packages?
A remote control, two charging cables, four protective frames, a screwdriver, two batteries, an owner's handbook, and the TizzyToy drone itself are included in your purchase. You will receive an additional storage bag and everything that you need to take the drone with you everywhere. That's an excellent deal for less than $200.
The appearance of the device is what initially draws everyone's attention. The appearance of this drone is superb. Let's see what's new in this one.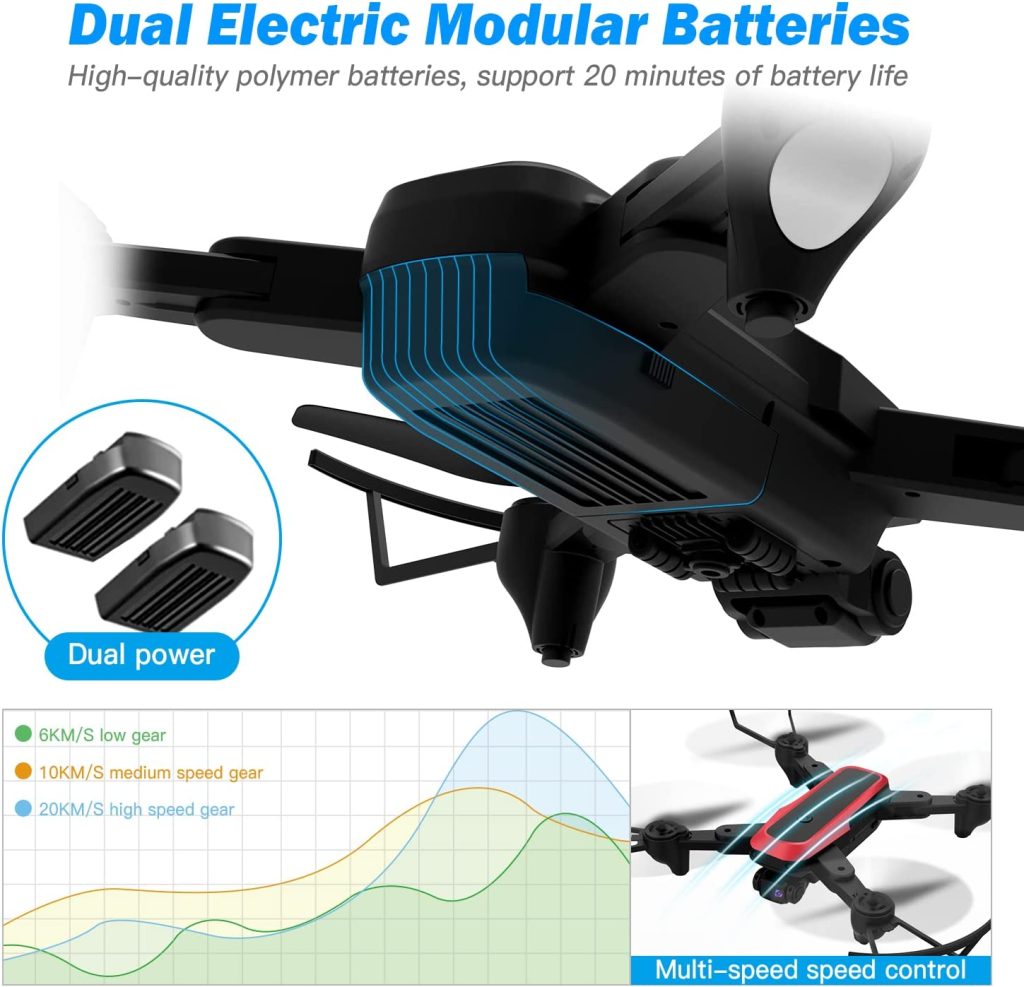 Remarkable features:
TizzyToy's latest drone is more than a toy. It has dual 6K high-definition camera that are 90 degrees electrically adjustable. The camerais capable to shoot 120-degree ultra-wide-angle images. There are two shooting modes available, a top-to-down and a regular angle.
The bottom camera is used for more than just taking pictures and movies. The camera enhances stability, boosting TizzyToy's depth recognition.
The improved camera produces high-quality images and videos that are commensurate with its cost.
TizzyToy drone comes with two batteries, which substantially extends the drone's operating time and gives you plenty of time to capture the world. Also, four anti-collision mounts prevent drones to clash.
The new model drone has four-button battery fan blades. The RGB lighting on these fan blades is quite nice. These LED night navigation lights improve visibility at night, allowing you to have more fun while flying your drone. When the lights are turned on, your drone will look spectacular. You may be concerned about the battery used by these LED lights; however, the battery is independent of the drone battery and will not affect the drone's power consumption.
The TizzyToy includes a 3D folding mechanism that makes it convenient to store and carry. The drone folds up to make it compact and portable. It is 13 inches long by 13 inches tall when open. When folded, it is 7.1 inches long by 5.5 inches tall. You may fold it several times and it will still provide flight steadiness.
To get the most out of your drone, we recommend installing the free TizzyToy app. You can use your phone to control the TizzyToy, capture a photo automatically through hand motions, send HD pictures, adjust images, and capture clips and images.
You can also use the app's Trajectory Control Flying tool to plan flight paths. The single-button takeoff and landing make it simple to get started.
You don't need any remote controller to operate this drone. you can control the direction of flight with a single button push simply tilting your phone in any direction. The headless mode allows newbies to fly without worrying about alignment, and the 3D flip feature makes flying more interesting than ever.
Most of these tasks may be completed with a single keystroke, making it simple for newcomers to get started manipulating. and all of the entertaining features will have you coming back to the TizzyToy.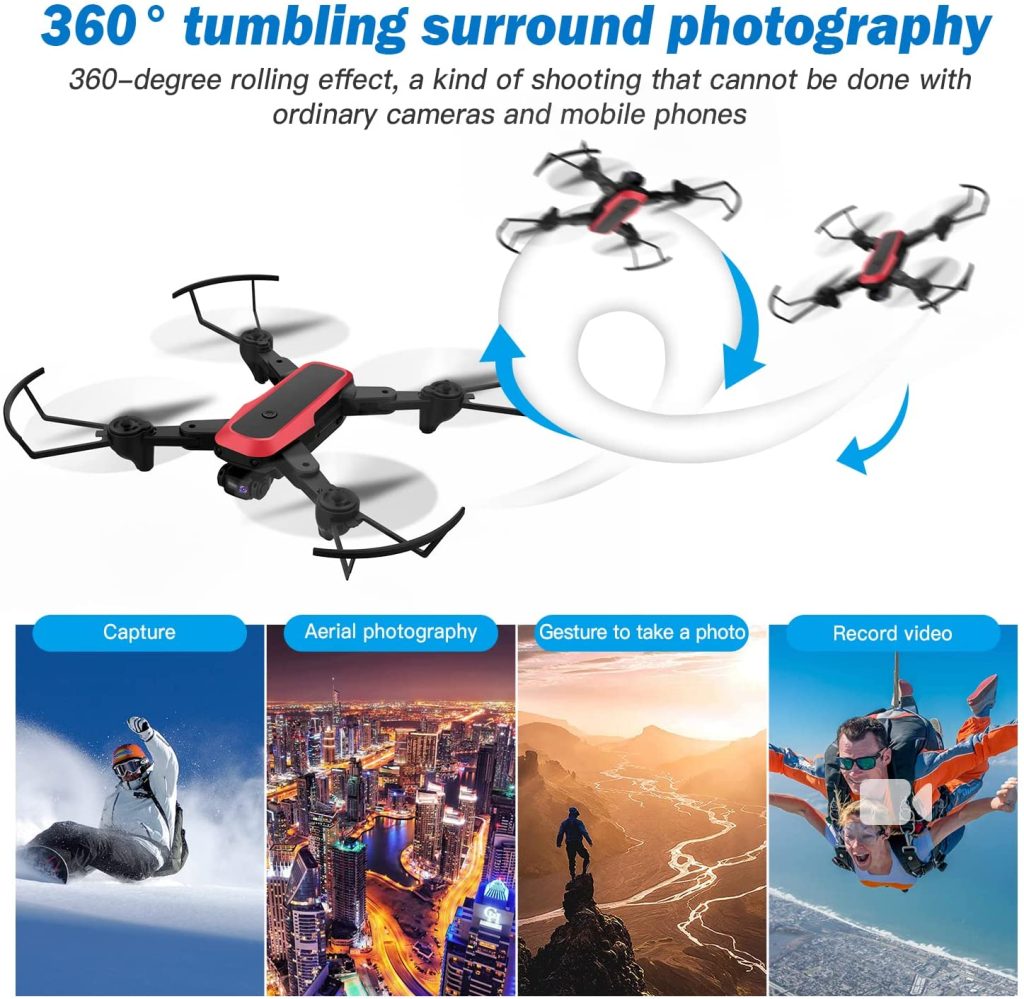 All in all, there is no other drone like TizzyToy on the market today. It's not simply a fantastic product, but also a fantastic experience that you may have every day of your life. This drone is the ideal present for anybody who enjoys flying a drone. It's simple to fly and features a built-in camera for taking photographs or recording films from high above. So, whether you're searching for a wonderful drone toy or a perfect gift for kids or adults, this drone will not disappoint!
To get this product online do visit the link below
Product Link: https://amzn.to/3dyoRup