Today we are going to introduce an innovative product which will help you to clean your home and also provide protection.
TRIFO is a full stack AI home robot company makes smart home appliances more accessible for all. TRIFO goal is to bring the most advanced technology to more homes and empower people to live healthier, happier, fuller lives both inside and outside of the home. TRIFO vision is to create affordable indoor autonomous robots to solve everyday problems with comfort, fun, and security solutions that work together, so you can spend more time with your loved ones. Company works with the slogan that TRIFO do the cleaning, you do the living.
10% Discount Code: Lucy10
valid from now to Oct 30th
TRIFO Lucy Ultra robot vacuum provides smart 3-IN-1 Sweeping, Vacuuming and mopping and also newest robot mop cleaning functions, equipped with an electronically controlled water pump.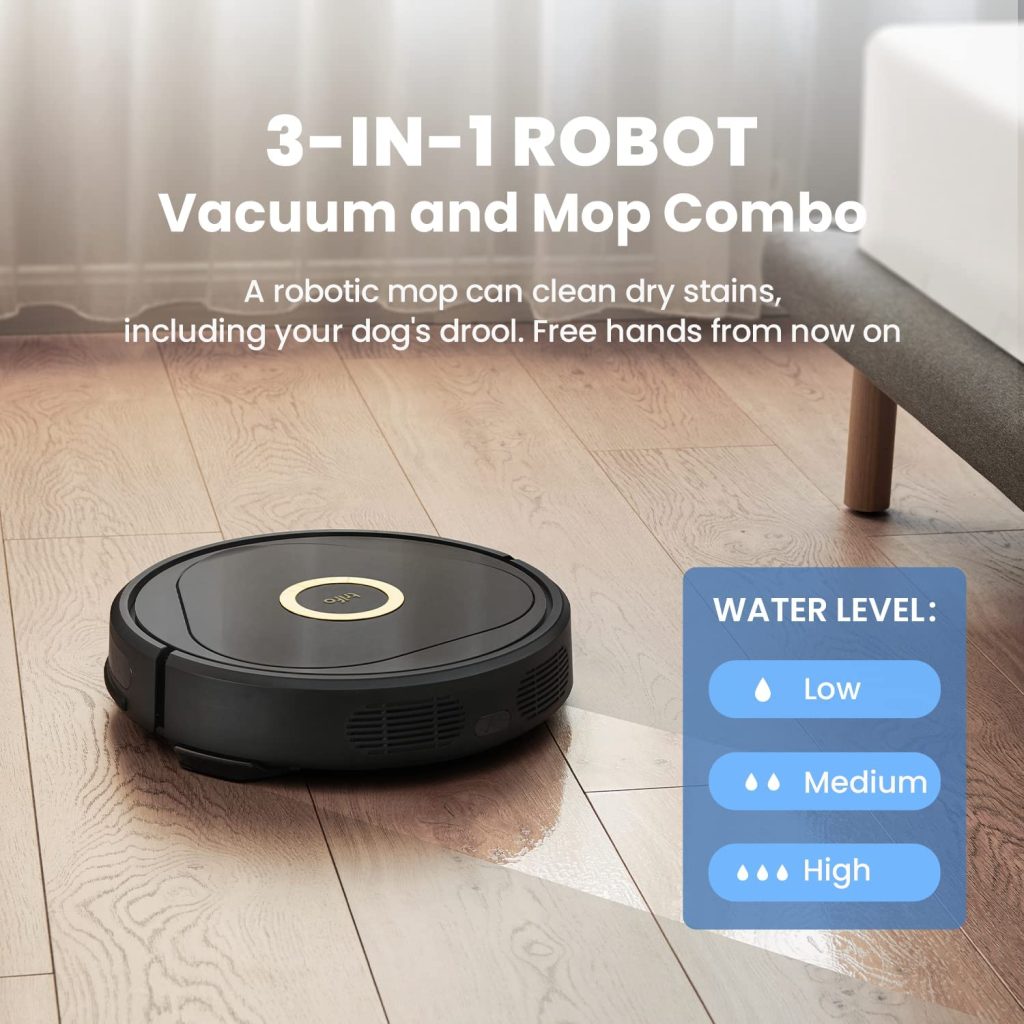 TRIFO smart robot vacuum, charging base, power adapter, 2 in1 dustbin and water tank, 3xmopping cloth, rolling brush, high-performance filter, cleaning tool, Side brushes, owner's manual and other documents with free 12-month warranty.
Robotic vacuum equipped with an electronically controlled water pump and adjustable 3 level water output that can clean up to 2150 square foot for up to 120 minutes. Lucy's AI system self-learns and automatically maps cleaning zones. Using Z-shape cleaning route will be more effective than the random path robotic vacuums. Just enjoy a totally clean house with this robot vacuum and mop combo.
Whether if you're in a meeting or enjoying a movie, It can vacuum in quiet mode and when you are ready for the extra premium clean, you can simply switch the tangle-free suction port. This automatic vacuum cleaner robot will ensure 4000pa powerful cleaning suction, which can easily pick up the dust, pet hair, and crumbs from hard floors and pull them from deep inside carpets.
When the carpet is identified, the sweeper automatically increases suction. The large roller brush will sweep the carpet apart and help suck up the bottommost debris.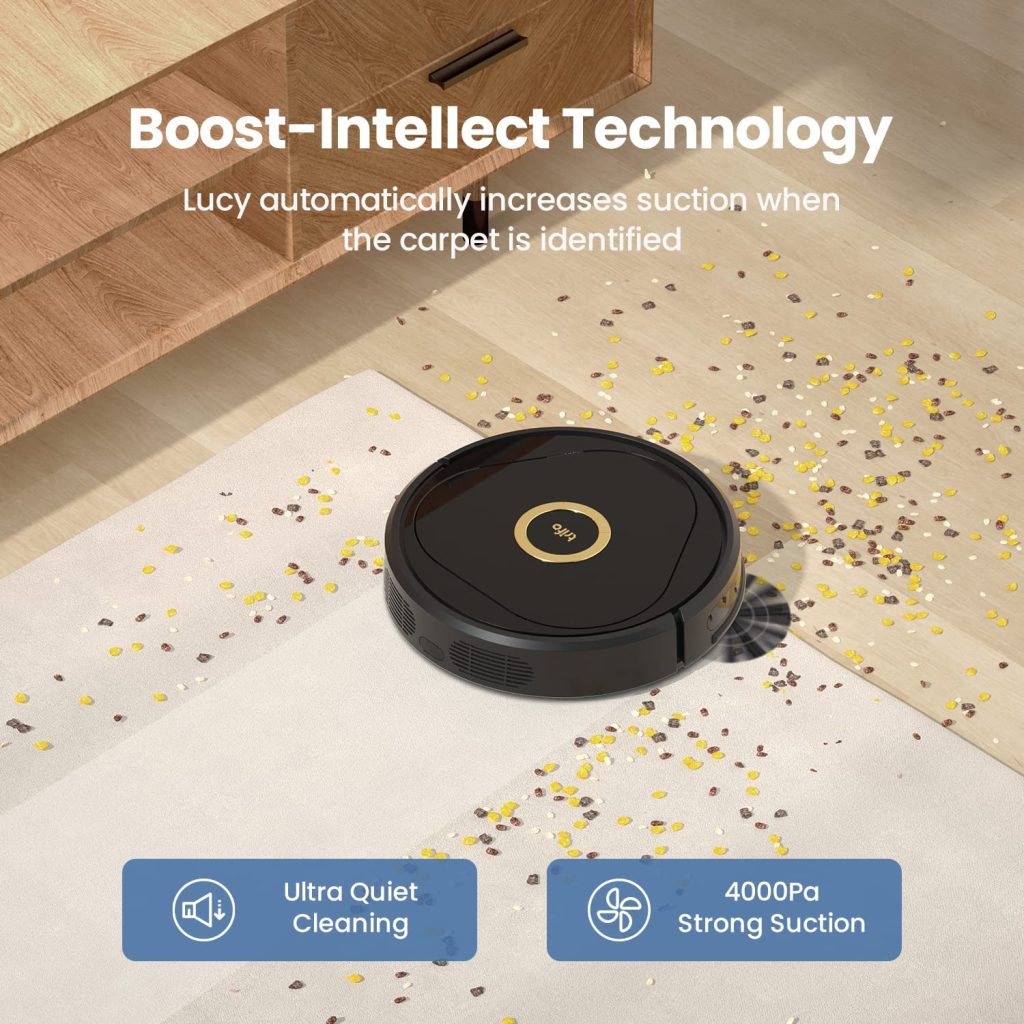 Using dual cameras and advanced reactive AI obstacle avoidance technology, this robotic vacuum cleaner can recognize 70 different types of objects in your home. Lucy Ultra robot vacuum avoids pet waste and can identify objects as small as 1-inch. While other floor robots can't recognize obstacles smaller than 4 inches. With ToF sensors, it can easily identify stairs, edges, pet accidents, socks, and more. It is perfected to recognize the danger objects to avoid sweeping the accidents in home.
With the tangle-free suction port, you don't have to worry about cleaning the pet's hair from the brush. The robot vacuums with an automatic air freshener, vacuuming the floor with a nice scent, giving you a genuine breath of fresh air. Inside the laser pointer, your pets will be delighted. All designs make Lucy Ultra robot vacuum cleaner very suitable for pet owners.
You can do video call anywhere in your home through your automatic robot vacuum to see the status of pets. With the day and night camera and motion detector, TRIFO robot vacuum edition helps to protect your home by sending out motion alerts straight to your TRIFO Home app when you are away.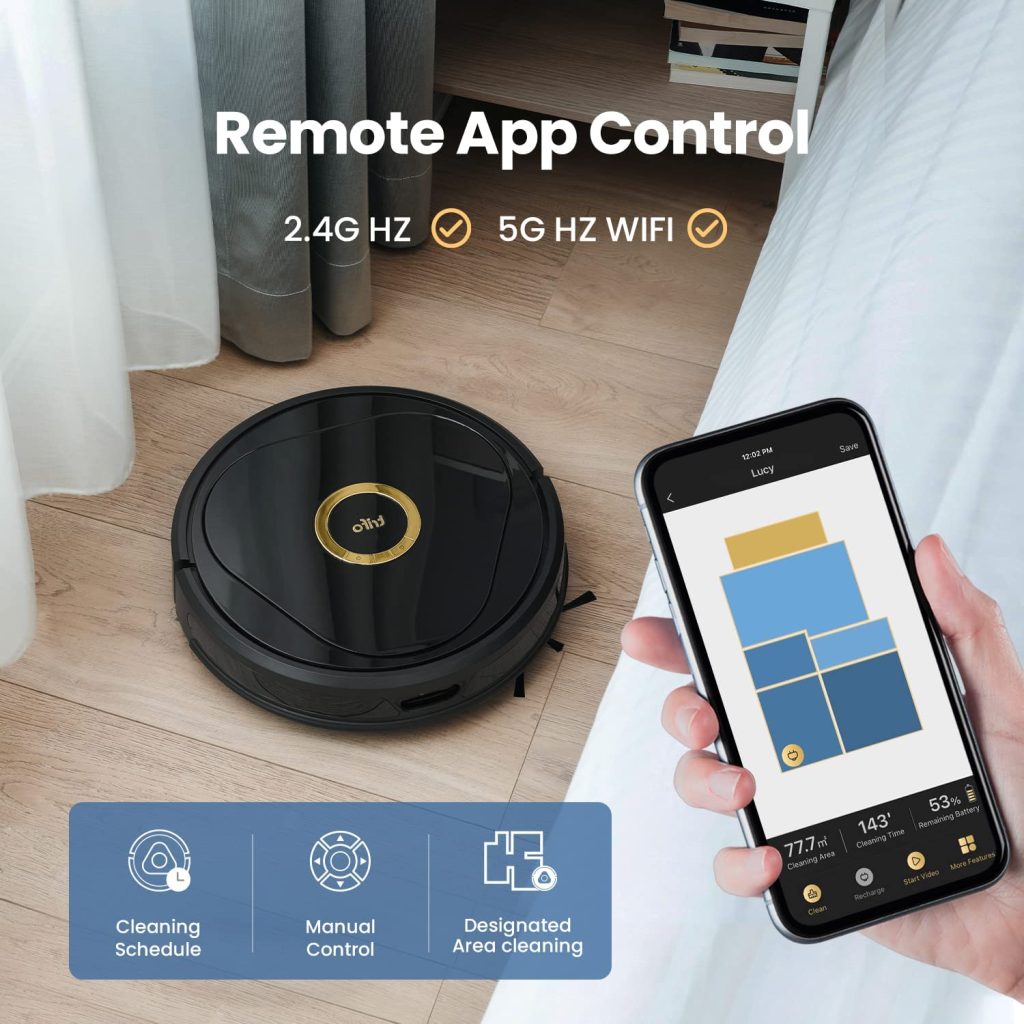 You can set up a virtual boundary, set no-go zones, or choose a specific room to clean anywhere at any time via intuitive TRIFO App. you can choose to schedule cleanings when you are not at home. Start Lucy Ultra robot vacuum from a simple touch from TRIFO Home App or simply ask your smart home devices to start. It connects with Alexa and Google Assistants. Support both 2.4 and 5GHz Wifi network. Alexa enable Lucy Ultra robot vacuum to start cleaning with voice commands. You can use this easy enough robot vacuum and mop combo with app or voice control.
When it vacuums and mops a larger home, it will automatically recharge and resume where it left off, for continuous cleaning.
Product purchase link and special discount is available;
10% Discount Code: Lucy10
valid from now to Oct 30th