Being a parent is a difficult job. Particularly in this day and age, it has become a demanding task because our lifestyle is altering quite speedily. One of the major causes of lifestyle change is for sure the advancement of technology. Technology has made a significant impact everywhere across the world, and as a response, children are embracing new lifestyles. With advancement, parents must now cope with their children's addiction to technology.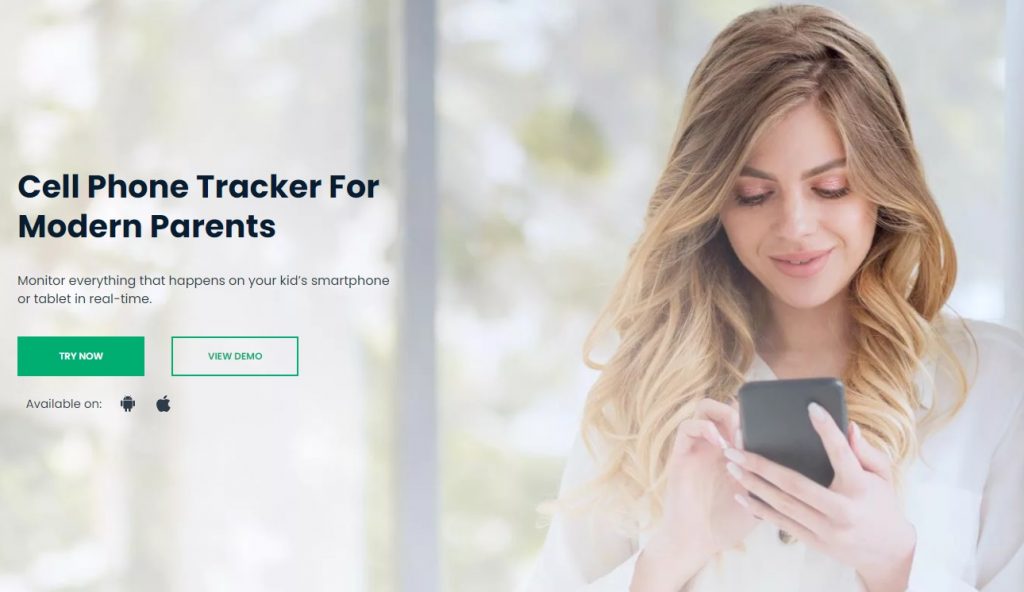 PROBLEM FACING TOWARD KIDS AS A PARENT
As children get older, they are always learning new things, exploring the world, and connecting to new people. The Internet may be a fantastic resource for children. They can use it to conduct school-related research, connect with instructors and other students, and play interactive activities. Internet, at the same time, can be dangerous for anyone no matter a child or a young adult. Kids somehow are more defenseless. There are dangers associated with online access, including improper information, cyberbullying, online predators, and whatnot. While learning and exploring, they may come across circumstances in their lives when you, as a parent, will need to step in and assist them. Trust me when I say the internet can have an extreme, unforgettable, and even disastrous impact on your kid's life when left unmonitored.
Children may be exposed to unsuitable information while using the Internet. This content might contain sexually explicit or offensive language or images, violent content, or content that tempts or supports the unlawful activity. Bullying has also become more frequent as technology has advanced, particularly through social networking sites. As well, according to a 2018 poll of children's online behavior, nearly 60% of youngsters who use social media had observed some sort of bullying. Sexual and other predators frequently pursue youngsters on the internet these days, taking advantage of their naivety and lack of adult supervision. As a parent, I know you are concerned about your children, and I completely understand that it is becoming more difficult to monitor their internet activity. But there is no need to be concerned. I recently discovered uMobix, a sophisticated cell phone tracker, which is a kid monitoring app. This is the most refined tracking app I've come across this far. If you are looking for something to track your child's activity, then you have to give it a go.
uMobix: Kids Monitoring App
uMobix, like any other kids tracking app, must be purchased and downloaded on a target phone to collect data from it. While being compared to its competitors, this software offers a little more than standard kids monitoring app. All of the most popular social networking and instant messaging applications, such as Facebook, Snapchat, and WhatsApp, can be monitored by uMobix. You no longer have to rely on your youngster to inform you of any problems. Trust me when I say with uMobix, you have all you need to guarantee that your children have a secure and worry-free online experience.
If you want to see a more thorough feature guide for this kids tracking app, please scroll down the page.
DASHBOARD
After the downloading is done the first window you see now is the software dashboard. This is where you'll discover new information about your loved one. This area provides quick and crucial info, such as basic call records and SMS history. Also, you can locate places where your kid has been to. On the left side of the Dashboard, you'll notice numerous options organized into categories such as General, Social, Media, and Internet.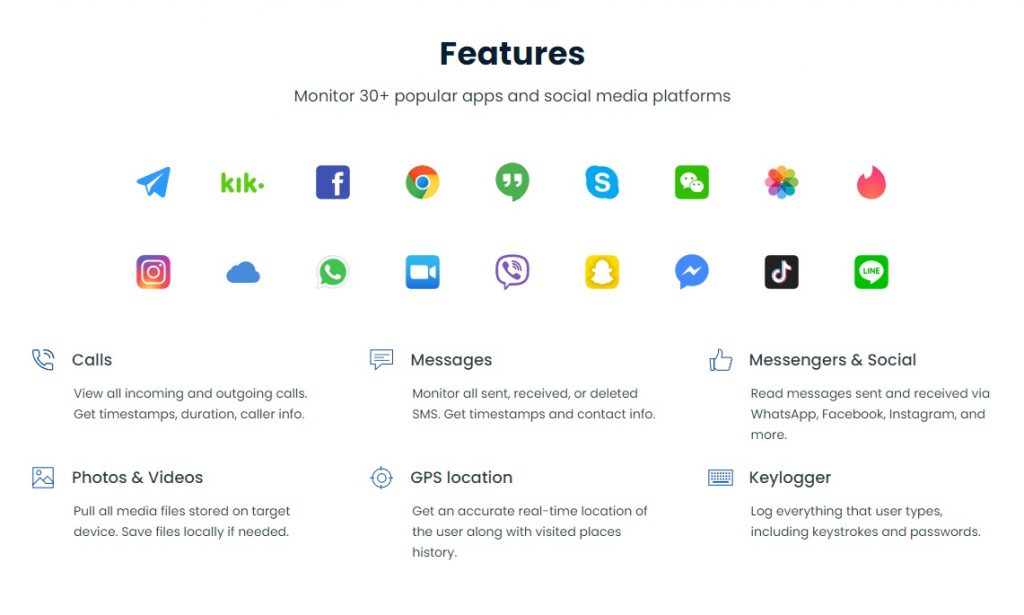 FEATURES
Now that you've grasped the essentials, it's time to delve into the features that distinguish uMobix among the best parental control app in the business. 
Calls and Message Record Monitoring
It's necessary to know who your children are continuously communicating with, even if it's only on their cellphones. Fortunately, you can manage this quickly and simply via uMobix. UMobix facilitates you to monitor entire past call and text records even if they are deleted.
Social Apps
I've often wondered where kids spend so much time on the internet, and if you do too, here's a solution for you. UMobix made it possible for you to stay invisible while tacking your child's social life. It Display Recording feature also allows you to view screenshots of all social media sites used by the kid.
Location Tracking
Monitoring children's outings has become an immediate demand. You may now receive a detailed overview of their location history by using the uMobix Location function. It's also a good preventative step in case something bad occurs to your child.
Access on the Device
You can have quick control of the phone you're monitoring with this kid tracking software. You can simply ban or limit specific sites and functions to keep your youngster secure.
Streaming
You no longer need to be concerned about what your youngster is doing right now. You can easily control your child's microphone and camera to see and hear what he is doing. 
Internet Activity Tracking
Surfing the internet may be enjoyable and is OK if your children are responsible, but if they are still young, they may not completely comprehend the dangers of browsing strange websites. This is when the internet activity-tracking feature of uMobix comes in helpful.
Access to Gallery and Media
The photographs and videos your children save on their phones might reveal details about their day, who they spend time with, and even their hobbies. You'll know everything there is to know about your children thanks to uMobix's access to the target device's photo and video library.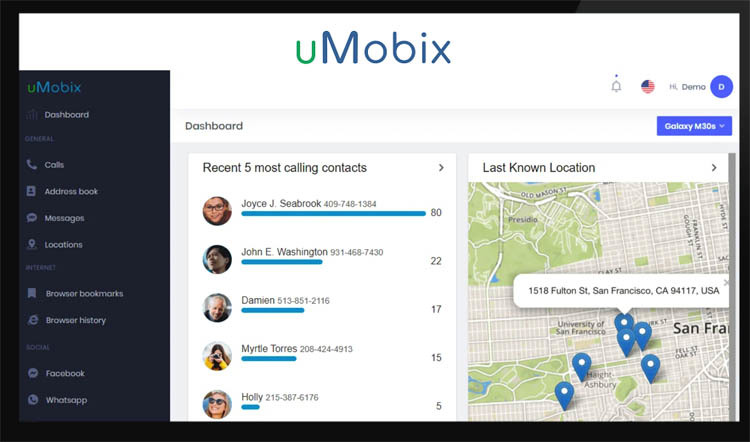 CONCLUSION:
At this age, you must assure the safety of your loved ones. You should take measures to protect them against any harm. Aside from physical threats, technological and internet-based threats are on the rise. UMobix is the one-stop solution for you as a parent. You can be confident that this parental control app contains everything you need to keep your children safe on the internet. All in all, you may have 24-hour access to your children's phone data with this dependable, simple-to-use, and secure app, ensuring that they are safe and secure at all times.