PET CAMERA TREAT DISPENSER
Don't you wonder what your pets are doing when you are not home? Always worrying if they're safe? Have you ever missed them while at work? Hooman, if that's the case, you'll need a pet monitoring camera with audio and treats
A pet camera treat dispenser allows you to keep an eye on your pets from anywhere, 24 hours a day, seven days a week, and even feed them treats!
Luckily, there are many options commercially available. Choosing the ideal one for your pet, on the other hand, might be a difficult process. We lately tested some of them for you and came up with this CENGCEN PET CAMERA TREAT DISPENSER, which ultimately proved to be the finest of them. Trust me when I say this product is exactly what you want for your dog.
CENGCEN PET CAMERA TREAT DISPENSER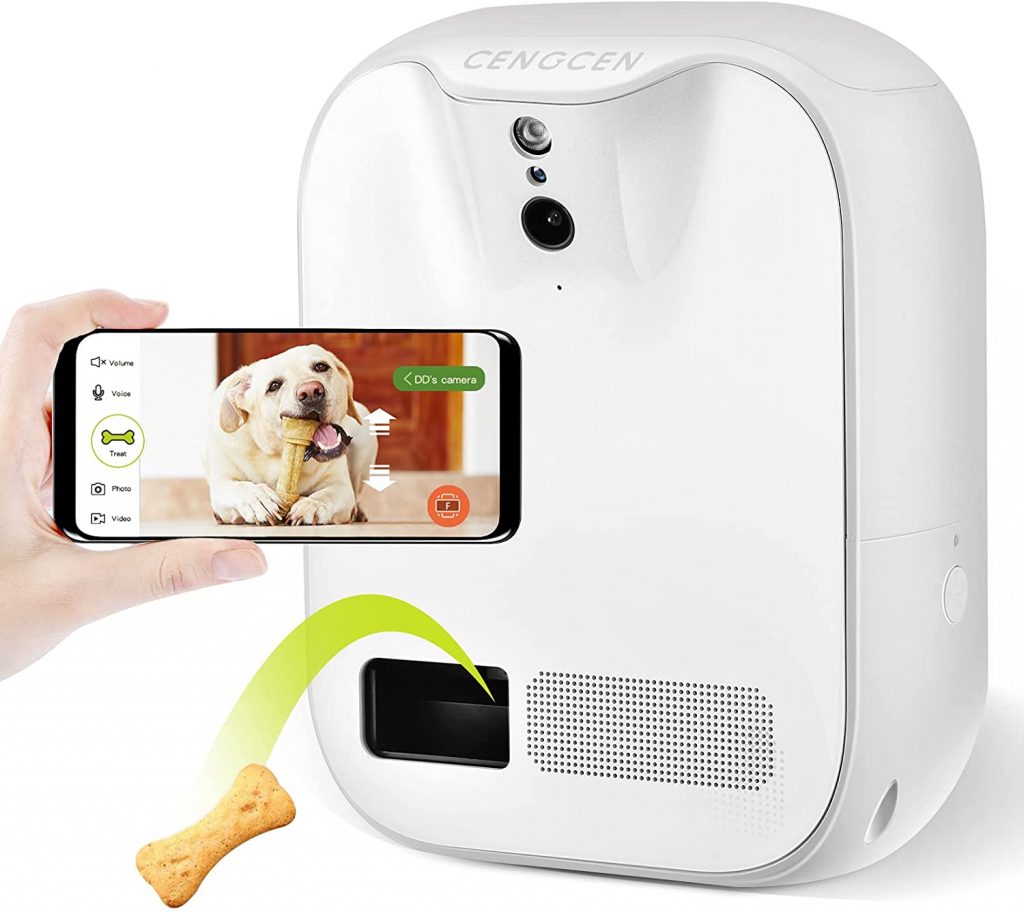 CENGCEN, a well-known electronics manufacturer, has introduced this Pet Camera. This gadget allows you to watch your fur babies via your phone and also reward them when they do something good. Isn't it amazing that this dispenser also facilitates two-way communication between you and your pets?
The CENGCEN Pet Camera is a round sided rectangular device with that is 10.83 inches high, 8.66 inches wide, and 5.31 inches thick. This pet camera dispenser with treat comes with an app. CENGCEN's camera app is available for both iOS and Android phones. Their app links to the camera through WiFi that allows you to view your pet, and also to give treats, listen to them, and even chat with them!
CENGCEN PET CAMERA FEATURES
CENGCEN pet camera is packed with many features that you may be looking for when purchasing such a device. I have included a couple of them here.
You can quickly take photographs and record videos when your pet does something super cute.
The aspect that appeals to me the most is that you can use it to listen in on your pets as well as communicate with them through cam!
You reward your pet by pressing a single button on your mobile phone app. When the button is pressed, it produces a bell sound and shoots out the reward towards your pet.
The app allows you to simply move the camera to manage the whole view of the room, allowing you to see your pet even if he is resting on the corner of a room.
The camera comes with a wall installation kit that eliminates the need for you to drill into your wall. It also works great when placed on a desk or table, out of reach of your pet if he wants to treat himself.
This camera supports Wi-Fi frequencies of 2.4 GHz and 5.0 GHz. You could benefit from increased interruption immunity and better network performance.
You can share your pet treat camera account with up to two other people. This function allows your spouse to monitor the pet from his phone as well.
The overall app setup procedure will take you less than 5 minutes. The directions included with the camera and the app do an excellent job of guiding you through the setup procedure.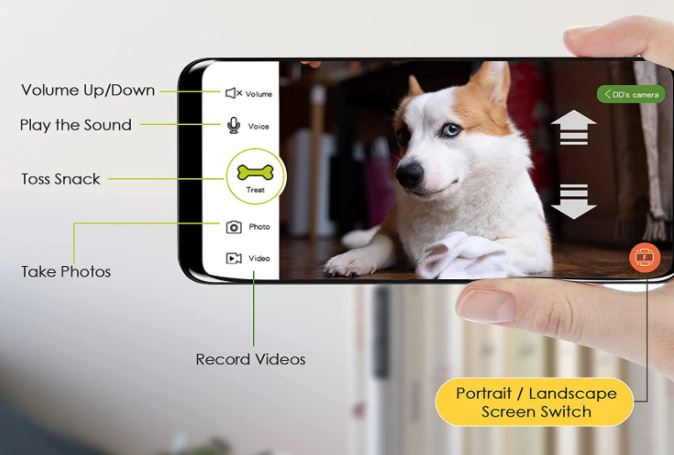 To conclude, The CENGCEN Pet Camera is one of the more innovative items I have come across. It is designed for regular usage, with a large dispenser and wall-mounting option. It is also simple to clean and relatively long-lasting. I am impressed by how you, not staying at home, can catch every quality moment of your pet. This purchase will satisfy you if you wish to feed your pet treats from a distance.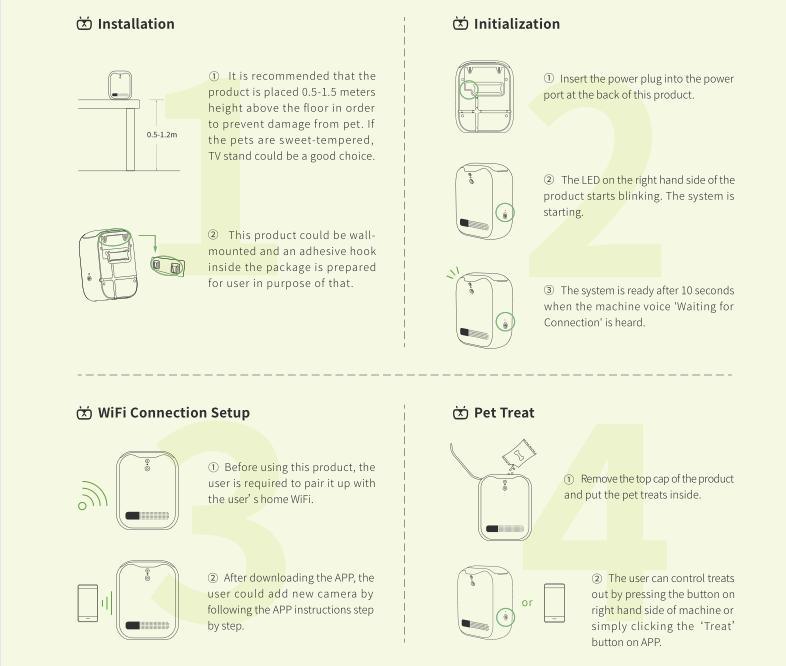 You can order this CENGCEN pet camera dispenser from amazon by clicking this link below https://www.amazon.com/dp/B092DDLZTV